Character design, Icon design, Identity
WHOLE
is a self-care app offering users a fun way to build healthy habits that can help improve overall mental health and wellness. It features daily mood-tracking, guided journaling, a social gratitude feed, breathing exercises, hydration reminders, sleep sounds, meditation and many more activities; the app also helps tracking one's progress with advanced stats and playful insights.
WHOLE
was born from
The Happy Broadcast
, an Instagram project delivering positive news in a fun and visually pleasing format to a growing community since 2018. Its focus on positivity aims to help destigmatize issues of anxiety, depression and mental health.
Here I've collected samples of my artworks for the app, developed closely with creative mastermind Mauro Gatti and startup veteran Keith Bonnici.
Logo and mascot
WHOLE has a friendly and minimalist logotype featuring Sol, a playful mascot that guides users through the app.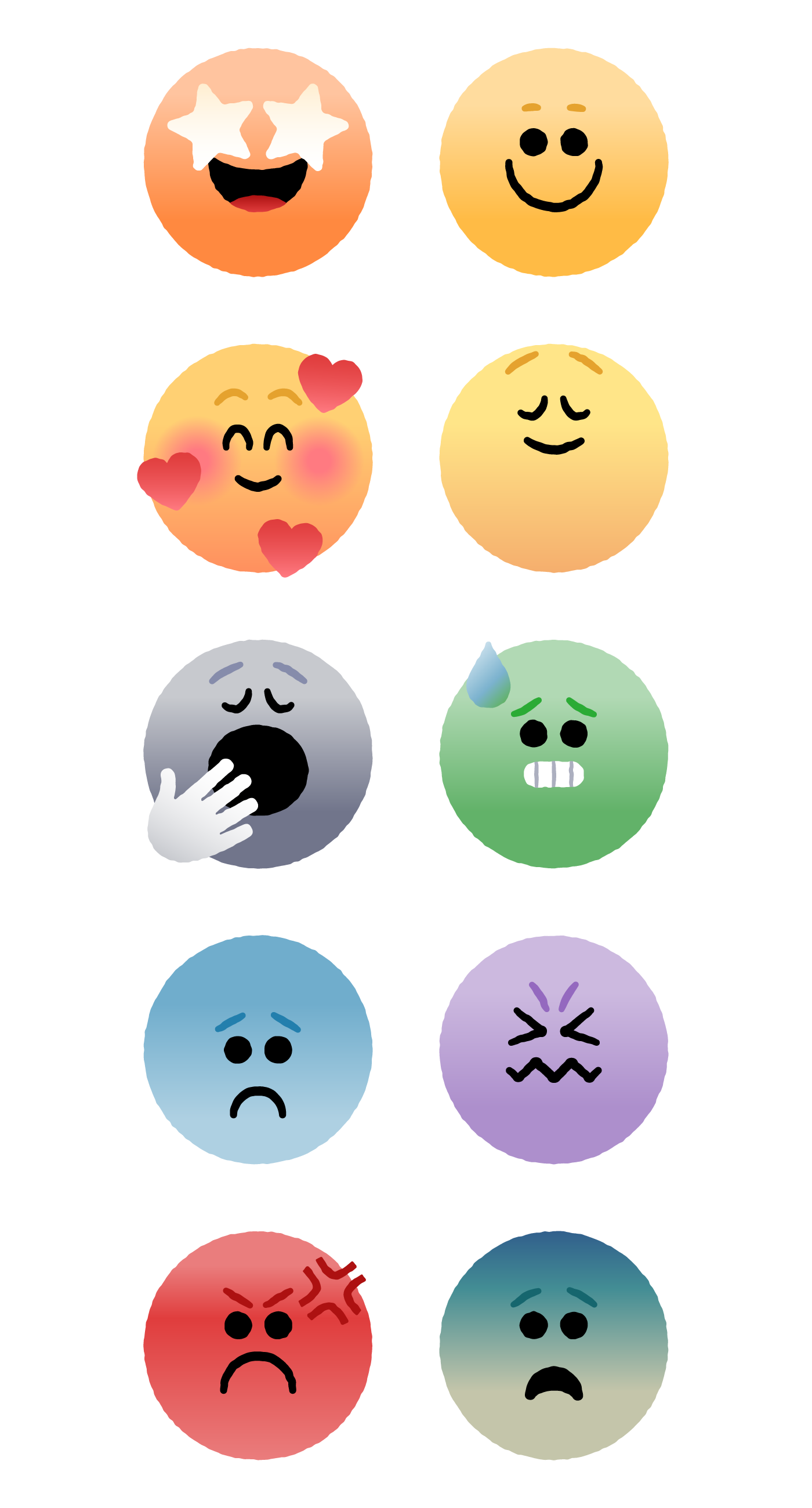 Moods
Mood check-in is a simple yet key daily activity allowing users to track and understand their feelings. I designed a set of colorful mood emoticons that were later animated by Stefano Meazza.
Avatars
Sharing and enjoying thoughts of gratitude within a social community are other wholesome habits encouraged by WHOLE: users can customize their gratitude posts with my cute avatars and background colors.
Habits
At the core of the app is a growing library of habits covering a wide range of activities that positively contribute to users' mental health and wellness. I took care of the full habits icon system, organized in ten collections.